Kamel Abouchacra to Lead Crowe Global as New CEO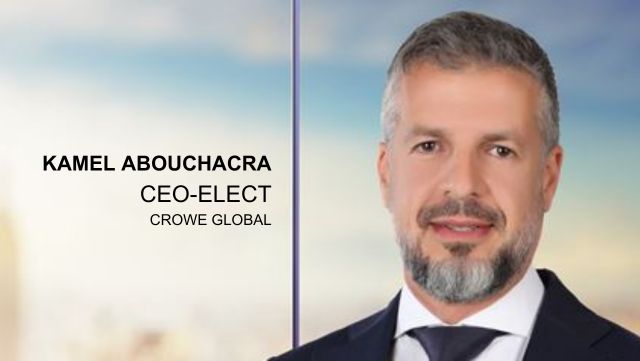 Exciting news from Crowe Global as Kamel Abouchacra, currently the Regional Executive Director of EMEA, is set to become the new CEO.
Let's mention that Kamel takes on the leadership position of one of the largest accounting networks in the world, which comprises more than 145 member firms operating in over 200 countries.
Kamel's journey began at Crowe USA, and he's held crucial roles, including partner at Crowe Lebanon and Chief Operating Officer at Crowe Global.
Kamel's leadership has shone brightly in his role as Regional Executive Director for EMEA. He will succeed interim CEO Jim Powers, working closely with him during the transition.
Kamel shared, "I'm honored and committed to lead our network with authenticity and enthusiasm."
Crowe Global is confident in Kamel's ability to steer the network toward continued growth, delivering smart decisions and lasting value.